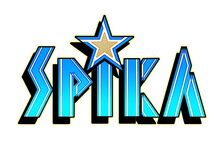 SPiKA (スピカ, Supika?) is a five-girl idol group currently enjoying popularity. They're a charming orthodox group who demonstrate full-blown singing ability and cute dances, and have of course attracted attention in the music scene. Although it started with three members who come from the same training school—Rion, Haruna, and Reika—last year, it added two new members. The reborn SPiKA restarted its activities and became even more popular, with their representative song being "Shooting Star of Love," which is the theme song to the TV anime Mahou Shoujo: Magical Alisa.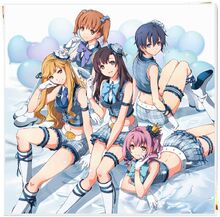 The first member who had applied for auditions was Rion and originally debuted as a solo artist. Rion is the most hard-working member due to her love for singing, as well as her responsibility to be the best in her performances as the leader of the group.
All the SPiKA character's VAs have played a role in the anime media which includes being a member of an idol group.
Ad blocker interference detected!
Wikia is a free-to-use site that makes money from advertising. We have a modified experience for viewers using ad blockers

Wikia is not accessible if you've made further modifications. Remove the custom ad blocker rule(s) and the page will load as expected.