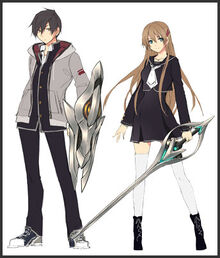 Soul Device are special armaments that the "qualified" or "chosen", those with ties to the Other World can manifest. Possessing myriad possible forms, no two Soul Devices are alike. Specially made up of spirit particles and materials from the Other World, it's effective at dealing damage to the Greed, as normal physical attacks otherwise do little to them.
Ad blocker interference detected!
Wikia is a free-to-use site that makes money from advertising. We have a modified experience for viewers using ad blockers

Wikia is not accessible if you've made further modifications. Remove the custom ad blocker rule(s) and the page will load as expected.