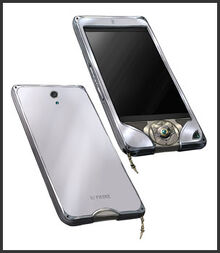 A Xiphone is a type of personal terminal that became popular 10 years ago. It can be used to call but it can also be used for other high-end information services. It has many apps for SNS, Games, and many more, and it is wide spread throughout the market. It has the function to check and synchronize the holder's biological information with the holder, and there are many services and security systems that are being developed that utilize this function.
Ad blocker interference detected!
Wikia is a free-to-use site that makes money from advertising. We have a modified experience for viewers using ad blockers

Wikia is not accessible if you've made further modifications. Remove the custom ad blocker rule(s) and the page will load as expected.